Did you know that today is National Gingerbread House Day?
While gingerbread's origins trace back to 992 AD when an Armenian monk named Gregory of Nicopolis brought gingerbread to Europe in order to teach French Christians to bake it, we can actually thank the Brothers' Grimm for the creation of gingerbread houses. Their popular tale of Hansel and Gretel made creating gingerbread houses a fun family tradition around the world.
In honor of this holiday, I'm sharing some of my favorite gingerbread creations with you. Whether you need an eye-catching centerpiece, a holiday dessert spread, or a traditional gingerbread house, I've got you covered!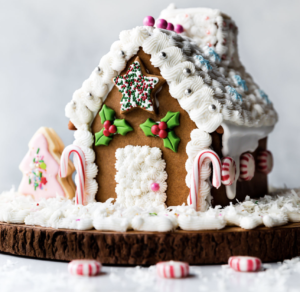 Create a Classic Gingerbread House: When building a gingerbread house, the question comes to mind… "To bake or not to bake?" If you're feeling adventurous, check out this step-by-step tutorial that covers all the basics from baking and assembling to decorating your house. If you want to simplify the process and get straight to the decorating, you can find kits like this Wilton® Build It Yourself Mini Village Gingerbread Kit that is available at most Walmart locations.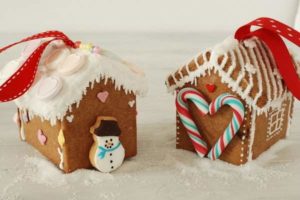 Create a Gingerbread House Ornament: Looking to spruce up your Christmas tree decorations? Create this adorable gingerbread house ornament! This keepsake makes for a great family activity and it creates lasting memories for years to come. Just make sure to assemble the house the night before so that the frosting dries and has completely set before decorating. Get the full tutorial here.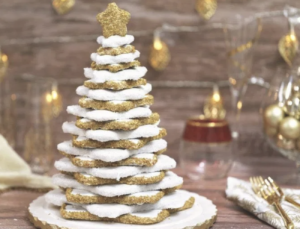 Wow Your Guests with a Gingerbread Centerpiece: This gingerbread cookie tree would make a great centerpiece. The best part? It doubles as a dessert! Get the recipe here.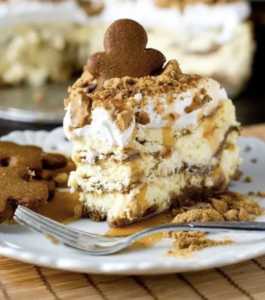 Bake a Gingerbread Cheesecake: Up your cheesecake game with this rich and creamy gingerbread cheesecake layered with gingerbread loaf batter and topped with crushed gingersnaps and drizzles of caramel. Check out the full recipe here.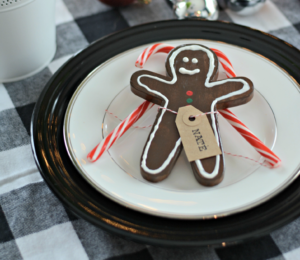 Create Gingerbread Place Card Holder: Direct your guests to the table in style with these homemade gingerbread cookies. They are not only yummy but they also double as adorable place card holders with just a little creativity! Grab some tags and bakers twine to complete your place cards.