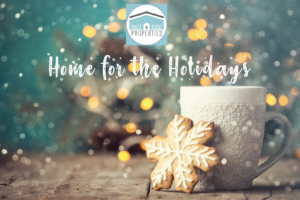 It's the most wonderful time of the year where sparkling lights, homemade sugar cookies, quality family time, and holiday cheer reign all month long! That's why this month's newsletter covers everything from the best Christmas light displays, to festive decorating tips, to local events and holiday happenings!
Will you be home for the holidays? Explore local events and happenings taking place in and around the Sacramento area this month by clicking on the below links!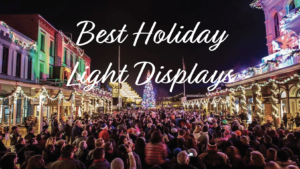 Wondering where you can catch a dazzling light display this year? Click on the below links for my top four picks before planning your outing!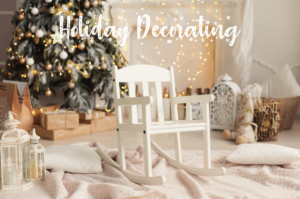 It's time to deck the halls (and nearly every room in your house) with these fun and festive holiday decorating tips!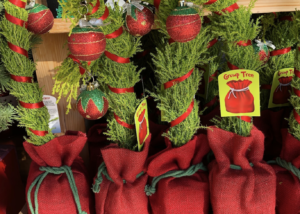 Incorporate Mini Trees into Your Home: Is your home in need of some Christmas cheer? Place mini trees on your empty side tables to spruce them up and to add a pop of color to your home. Trader Joe's is selling mini "Cyprus Grump Trees" inspired the Grinch himself to cheer up any grouch this holiday season!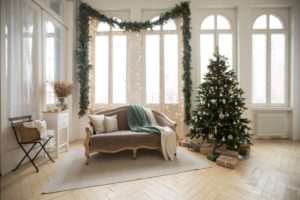 Decorate with Garland: Make every inch of your home merry and bright by adding a string of Garland to your mantle, staircase, window or even your oversized headboard! If you don't already have garland packed away in storage with your other holiday decorations, Home Depot has lots of options to browse.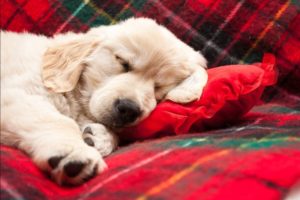 Bring on the Plaid: Do you have guests coming over for the holidays? Transform your guest bedroom/s into a cozy winter retreat by adding some plaid bedding and you guessed it…some more garland to hang above the headboard!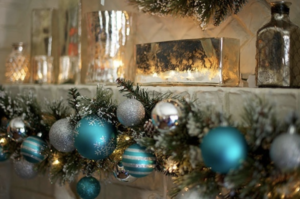 Add a Touch of Blue: A winter color palette of icy blues and snowy whites proves to be the perfect pairing when it comes to Christmas decor this year. You can incorporate these tones into your Christmas tree, mantel and more!
Wishing you and your loved ones joy, good health, and holiday cheer this Christmas season!