Backyard sheds are a dime a dozen. Most of them are useful for lawnmowers and tools. However, there's a growing trend of pub-sheds that allow you to calm your nerves after a hard day's work in style from your very own backyard.
Have your guests relax on the swivel stools as you serve them in style.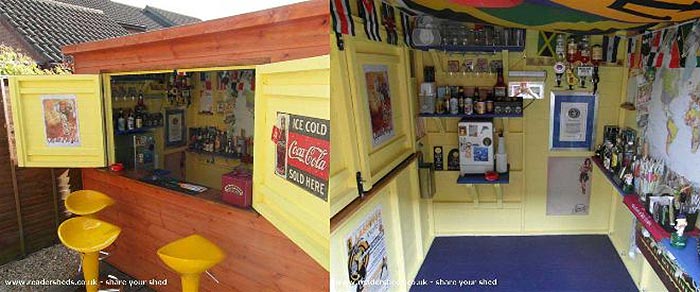 This one has enough room for a hammock, just in case you need to crash after that extra glass of wine.

This one takes us back to the 50's. Banjo player not included.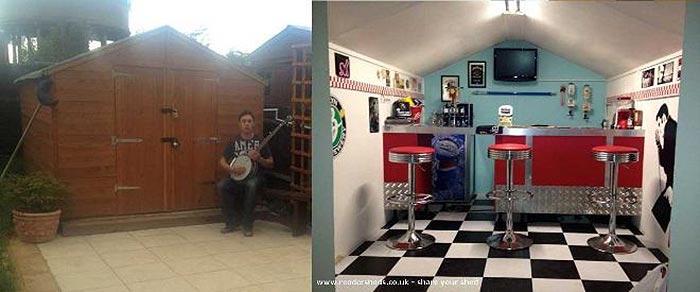 Who can resist a Superbowl party with this shed?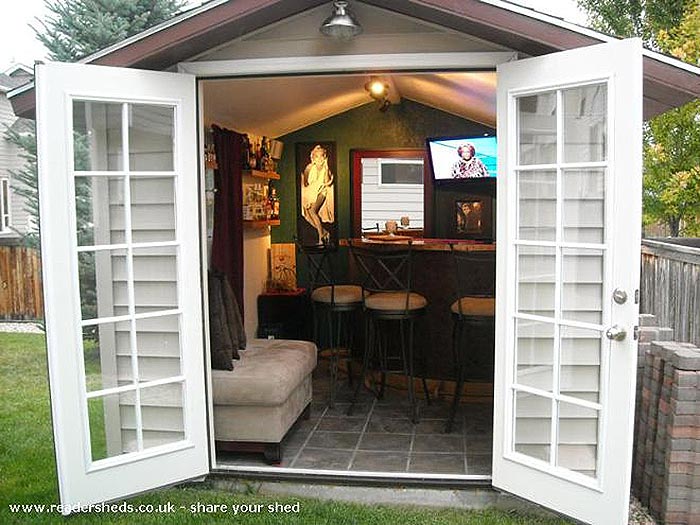 Watching the stars on a wintery night has never been so cozy.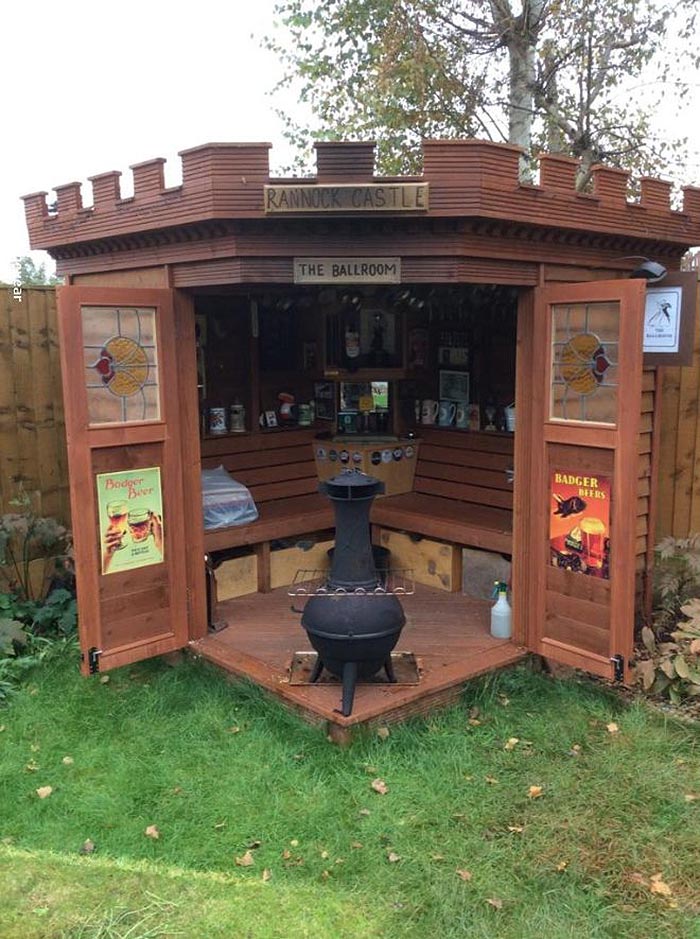 Now THIS is a 'dog house' you'll be begging to stay in.