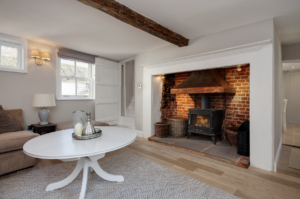 If you own an older home, at some point, you might want to remodel or update your property. But if you're thinking about putting your home on the market—and want to make sure your remodel adds value and makes your property more appealing to buyers—there are certain elements that are best left alone.
A recent article from realtor.com outlined the key architectural elements that should be left alone during your home renovation, including:
Molding. There are few things that add more character to a property than crown molding—so if you're lucky enough to own a property that has maintained the original molding, you're definitely going to want to keep it.
Exposed brick. Exposed brick walls are a unique feature that add texture and life to a room—and can be a major sell for potential buyers.
Built-ins. If your home has built-ins—including shelving or window seats—you'll definitely want to leave them home during a remodel. Not only do they add charm to the property, but they also provide an added layer of functionality (whether that's as additional storage or additional seating).