If you're thinking about remodeling your bathroom, you'll want your design to feel timely and on-trend. And a great place to explore the newest interior design trends—including bathroom design?
A recent article from realtor.com highlighted some of the Instagram's biggest bathroom design trends, including:
Open shelving. Open shelving instantly makes a space feel larger, making it a great choice for creating the illusion of spaciousness in a small bathroom.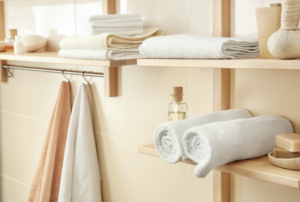 Gold hardware. Gold hardware—like a faucet, towel bar, or toilet paper holder—is not only on trend, but can add a sense of warmth to your bathroom space. Just make sure to tie in the gold with other design elements (like a gold-rimmed mirror) to create a cohesive look.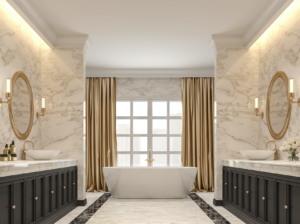 Floor-to-ceiling backsplash. If you want to embrace a bold Instagram design trend, try a floor-to-ceiling backsplash. This will not only add visual interest to your bathroom, but it can also make ceilings look higher—which will, in turn, can make your bathroom feel bigger.