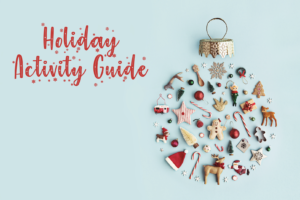 There's something magical about the holiday season…It's almost as if this time of year waves a magic wand over the world and everything becomes a little bit brighter, happier, and more beautiful.
In honor of this wonderful season and all of the joy and happiness that it brings, we've put together a "Holiday Activity Guide", which covers everything from the best light displays, to family-friendly activities, events and more! We also take a closer look at the real estate market and predictions for the New Year. Read on for the full scoop!
Make this season a memorable one with these holiday happenings that are taking place in and around your area.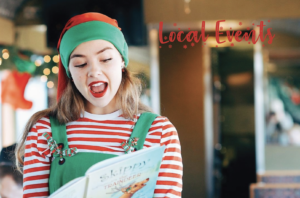 38th Annual Santa Parade Around the State Capitol
When: December 11th from 10 am  to 11 am
Where: 14th & N Streets along Capitol Park
What: In the heart of California's Capital City and freshly redesigned Downtown District near Capitol Park, bands will play, twirlers will twirl, horses will prance, clowns will delight, and its Grand Marshall will welcome over 10,000 moms, dads, and children to one of Sacramento's largest annual family events. And who could forget an appearance from the biggest VIP of them all, Santa Claus?
Learn More Here
Winter Wonderland at Fairytale Town  
When: December 11th, 12th, 18th & 19th from 1 pm to 7 pm
Where: Fairytale Town | 3901 Land Park Drive, Sacramento
What: Celebrate the holiday season at Fairytale Town with festive décor and a dazzling display of lights! Visit Santa in his workshop from 3 to 6 pm and take photos. Victorian carolers will stroll through the park on weekends from 4 pm to 6:30 pm or can be found singing around the fire.
Learn More Here
Sacramento SPCA's 4th Annual Pup Crawl
When: December 11th from 12 pm to 4 pm
Where: Truitt Bark Park | 19th and Q Streets
What: Join Midtown businesses to celebrate the Pawlidays by giving back to the animals while you sip, savor and shop this holiday season! Check-in at Truitt Bark Park for your map, jingle bells for your pup(s), photos with Santa Paws, and other holiday giveaways. Enjoy drink and food specials, shopping discounts, and holiday activity stations at each Pup Crawl stop.
Get Your Tickets Here
Santa Hustle in Roseville
When: December 12th from 8 am to 12 pm
Where: Vernon Street Town Square | 311 Vernon Street, Roseville
What: Thousands of Santas will hit the streets of Roseville during the 3rd annual Santa Hustle 5K, Half Marathon, and Kids Dash. Runners and walkers alike are warmly invited to join this magical event, which begins and ends at Vernon Street Town Square.
Register Here
Santa Stops in Old Fair Oaks
When: December 15th from 4:30 pm to 7:30 pm
Where: Fair Oaks Park | 4150 Temescal St, Fair Oaks
What: Santa will be in town and he plans to make some special visits to all the good girls and boys of Fair Oaks. Santa and his top elf will stop at registered residences for photos, candy canes, and conversation.
Additional Information Here
Hometown Christmas Concert in Old Folsom
When: December 17th from 6 pm to 9 pm
Where: Historic Folsom | 200 Wool Street, Folsom
What: Lakeside is inviting the entire community together for a Hometown Christmas Concert in Historic Folsom! Gather with friends and family at the Zittel Family Amphitheater for FREE live Christmas music with something for everyone—reggae, harmonica, blues, country, and more.  We may even have a good 'ol fashioned Christmas carol sing-a-long!  Get bundled up, grab dinner at a local restaurant, and come celebrate Christmas with the whole family!
Learn More Here
Light Up the Night Bike Ride in Old Fair Oaks
When: December 18th from 6 pm to 8 pm
Where: Phoenix Park – Bike Park | 9050 Sunset Avenue, Fair Oaks
What: Bundle up, bring your glow gear, and deck out your bike with as many holiday lights as you can find for Family FreeRide's Light Up the Night Bike Parade at the Fair Oaks Bike Park. All ages are welcome. The event is free to attend but a canned food donation is encouraged. Helmets are required.
Learn More Here
Historic Christmas Light Promenade in Old Folsom
When: Every weekend this holiday season
Where: Old Folsom | 9055 Leidesdorff Street, Folsom
What: All of Sutter Street is covered in twinkling lights, a vision to be seen. Santa and Mrs. Clause stop by for visits with kids and their families. The Historic District transforms into a magical Christmas scene with pop-up carolers and even occasional snowfall. Visitors from near and far come to the district to enjoy a little bit of Christmas joy and celebrate with family and friends.
Learn More Here
Santa River Cruises Aboard the Hornblower
When: Saturdays & Sundays (select times)
Where: 1206 Front Street, Sacramento, CA 95814 (between K and L Street – the L Street Dock)
What: Spend your December afternoon cruising along the Sacramento River with Santa himself! You and your family will be greeted with a complimentary cookie and cup of hot cocoa to warm up your chilly winter afternoon. Relax to the sounds of background holiday music, or take your family to the coloring area where fun holiday-themed coloring sheets will be available. Don't forget to bring your camera because Santa will be on board and ready for a photo op!
Plan Your Santa Cruise Here
Capital Stage: Miss Bennet: Christmas at Pemberly
When: Now through December 24th
Where: Capital Stage | 2215 J Street, Sacramento
What: In this charmingly imagined sequel to Pride and Prejudice, Mary Bennet is growing tired of her role as a dutiful middle sister in the face of her siblings' romantic escapades. When the family gathers for Christmas at Pemberley, an unexpected guest sparks Mary's hopes for independence, an intellectual match, and possibly even love.
Purchase Your Tickets Here
Sacramento's Global Winter Wonderland
When: Open Thursday through Sunday – Now until January 16th
Where: Cal Expo Fairgrounds | 1600 Exposition Boulevard, Sacramento
What: This year's event is a new concept and is a more immersive experience featuring an incredible array of lighting displays, responding to music and attendees. Guests will love walking through illuminated tunnels and the Field of Dreams aglow with over 30,000 roses arriving at Winter Wonderland. In total there are over three million LED lights, creating a unique and exhilarating event specifically designed for this year's extended holiday season. In addition to this innovative and experiential evening, there will be a food court, Beer Garden, and vendors. And like past events, there will be carnival rides and games to enjoy, along with having pictures taken with costumed characters and Santa.
Learn More Here
Theatre of Lights in Old Sacramento
When: Thursday through Sunday – Now until December 24th
Where: Old Sacramento Waterfront District | 1014 2nd St #200, Sacramento
What: Located blocks from the renowned Golden 1 Center, the Old Sacramento Waterfront district transforms into a 19th-century winter wonderland. Watch the light show spectacular and unique retelling of the American classic "Twas the Night Before Christmas." Shows will be held every Thursday through Sunday at 6 and 7:30 pm with only one show at 6 pm on December 24th.
See The Complete Schedule Here
Polar Express in Old Sacramento
When: Now until December 19th (select days)
Where: California State Railroad Museum | 125 I Street, Sacramento
What: Enjoy this magical family event! The evening begins in our passenger station where you will be entertained by Polar Express characters, enjoy hot chocolate and a sweet treat courtesy of our hot chocolate chefs, and then board your train to the North Pole. Once you reach the North Pole, the jolly old elf — Santa himself — will come on board to give each passenger the first gift of Christmas, a silver sleigh bell.
Get Your Tickets Here
Downtown Sacramento Ice Rink
When: Open Tuesday through Sunday – Now until January 16th, 2021
Where: 701 K Street, Sacramento
What: The Downtown Sacramento Ice Rink presented by Dignity Health is officially open! We're excited to skate with you this winter and to celebrate the holiday season in both Downtown Sacramento and at the Old Sacramento Waterfront for the Theatre of Lights
Click Here for Pricing and Special Events
Holiday Weekends at Old Sugar Mill
When: Holiday weekends – Now until December 19th
Where: Old Sugar Mill | 35265 Willow Avenue, Clarksburg
What: Join the Old Sugar Mill as we kick off a month-long celebration of "Holiday Weekends at the Wineries" with live music, food trucks, and vendors!
Purchase Your Tickets Here
Magical Christmas Train in West Sacramento
When: Now through December 23 (select days)
Where: Sacramento River Train | 400 N Harbor Blvd, West Sacramento
What: This excursion is fun for kids of all ages! Each ticket includes a 1-hour train ride, hot cocoa in a souvenir mug, and a sweet treat. Santa's elves will be on board the train to guide passengers in Holiday sing-a-longs, elfish games, and fun festive activities. All the way from the North Pole, Santa Claus joins us on the train for a visit with each family. Feel free to come dressed in your cozy P.J.'s to add even more magic to your overall experience.
Get Your Limited Tickets Here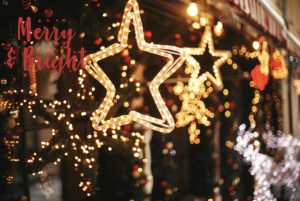 Wondering where you can catch a dazzling light display this year from the comfort of your own car? Check out some of our favorite, over-the-top holiday light displays in and around the Sacramento area!
Dovewood Court in Orangevale (Neighborhood Event): This 18-home cul-de-sac brings the holiday spirit to life in the form of lights every night from 5:30 pm to 10 pm. Be sure to bundle up because the neighborhood is only allowing walk-throughs this year. Parking is available nearby at the Orangevale Grange on Walnut Avenue. Every home in this cul-de-sac is extensively decorated with a holiday theme in mind – from How the Grinch Stole Christmas to Peanuts and much more!
East Sacramento's Fab 40s Christmas Lights (Neighborhood Event): Grab your hot chocolate and bundle up while you admire this classic, established East Sacramento neighborhood (from 40th to 49th, between J and Folsom) for its beautiful homes and brilliant light displays. This neighborhood is transformed into a winter wonderland during the holiday season with lights and garland draped around the tree-lined streets.
Bayside Christmas Lights Drive-Thru in Roseville (Now through December 31): Join Bayside for its 6th Annual Christmas Lights Drive-Thru that is sure to delight the entire community. Prepare for a night of dazzling lights paired with your favorite Christmas music! Pack up the whole family and get ready to be immersed in music and lights all from the comfort of your own car. FREE tickets are required for entry to maximize your experience and to keep our roads safe. Get your tickets here.
Pebble Creek Christmas Lights in Rocklin (Neighborhood Event): This area has been attracting spectators for years with its popular Disney-themed homes and elaborate light displays! Stroll through the neighborhood by foot or bundle up in the car and roll down the windows for an impressive display of lights!
Please visit CaliforniaChristmasLights.com or SacBee.com for a full directory of homes displaying lights.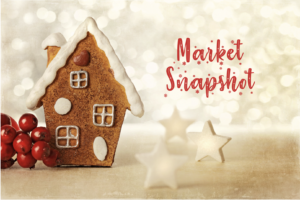 Wondering what the housing market is expected to look like next year? According to the California Association of Realtors, the California housing market will remain solid if the pandemic is kept under control. Take a closer look at their projections and insights here.