Whether it's your first or your fifth real estate purchase, the process of buying a home can be a daunting one! I work with all buyers including first-time home buyers, move-up buyers, retirees/downsizing clients and investment clients to accomplish each of their unique real estate goals and create a rewarding experience and outcome for all.
In order to make the best decision possible, it's important to research the market and consider all of your options. But navigating the real estate world without help is nearly impossible – you need someone you can trust who can answer your questions. Check out a helpful guide that I've put together in order to help make your home buying process easier.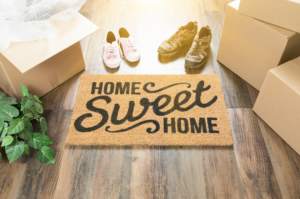 THE

PRE-APPROVAL

PROCESS

The first step in buying a home is determining exactly what price range you can afford for your new home based on your approved loan amount. Getting pre-approved not only strengthens your offer but it also helps you to understand your financial situation.

Here are some of the documents that your lender will need to begin the pre-approval process:
Current pay stubs, usually for the last two months
W-2s or 1090s, usually for the last two years
Tax returns, usually for the last two years
Bank statements
Investments/brokerage firm statements
Credit card statements
Loan statements
Requirements may vary with each loan.
THE

HOME BUYING

PROCESS

Buying a home is one of life's biggest and most exciting investments. Here's a glimpse into the home buying process to help guide you throughout the process. And remember…Don't panic! I will guide you every step of the way.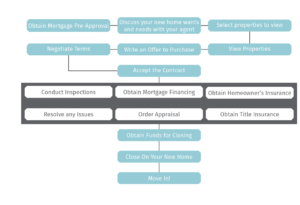 Contact Form
We would love to hear from you! Please fill out this form and we will get in touch with you shortly.