Have you been on the sidelines waiting for the right time to sell? The housing market is still strong and rates are lower than ever, which means that there are great opportunities for both sellers and buyers. Check out my comprehensive guide below that explains everything you need to know about selling your home in today's market.
Here are just a few of the things that you can come to expect when selling your home with me:
Experience You Can Count On: Listing your home with my company means that you will have 24/7 access to a dedicated and experienced group of professionals. We proudly deliver the highest level of service, knowledge, and attention to detail.
A Company that Listens to Your Vision: Our vision starts with you. We take into account your ultimate goals for the sale of your home and from there, we create a customized plan to guide you from start to finish. Through our "team approach", we provide you with the best service possible and we deliver it in a friendly, hands-on fashion with a personal touch.
Innovative Marketing Strategy: Every home has a unique story to tell. That's why we work diligently to share your home's story one prospective client at a time through our unique marketing approach. Read on for an insider's look at just a few of the things we will perform on your behalf to help market your property and ensure its maximum exposure to agents, prospective buyers, and residents throughout the greater Northern California area.
THE

HOME SELLING

PROCESS

Thinking of selling? Here is a helpful guide on the home selling process. Keep in mind that I will guide you every step of the way!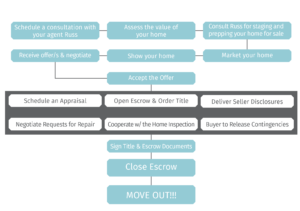 LET'S
DIVE

INTO OUR MARKETING PROGRAM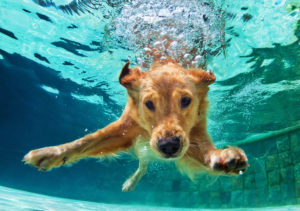 I ensure that from concept to completion, your home is uniquely cared for by our company's experienced Marketing Specialist and myself. The best part? We offer an "A La Carte" option so that you can pick and choose exactly how you want to market your home to ensure its maximum exposure. Our "A La Carte" marketing plan includes but is not limited to the following pieces:
Virtual Tour: Our experienced photographer will develop a professional virtual tour that will be shared in MLS and online.
Online Syndication through MLS: Through MLS, we will feed the property to hundreds of sites including Zillow, Realtor.com, Homes.com and more!
Direct Mail Postcard: We will mail out a "Just Listed" neighborhood announcement to surrounding neighbors.
"Just Listed" Email: We will create and distribute a custom branded e-flyer announcing that your home has come on the market to thousands of top agents in the Greater Sacramento region.
Magazine Advertising: We have secured contracts with Inside Arden and Carmichael Times to help showcase your property and ensure its maximum exposure.
Custom Property Brochure: We will create a professional property brochure to be displayed at showings and open houses.
Targeted Facebook/Instagram Advertising: We will boost your home on our company's Facebook and Instagram pages and report back with detailed results, interactions and viewings.
Promotion of Listing on Company Website: We will add your property to our "Featured Listings" section on our company website.
Just Sold Postcard: A "Just Sold" postcard will be developed and distributed to your surrounding neighbors upon closing.
INTERNET MARKETING
ADVANTAGE
Through online syndication, your home will be shown on hundreds of sites including the most visited real estate sites such as Zillow.com, Realtor.com, Homes.com, Trulia.com and more!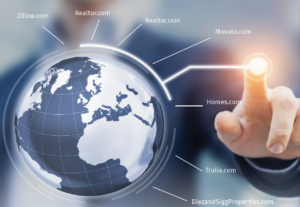 ALL-INCLUSIVE

MARKETING SUITE

Through Diez & Sigg Properties, I am proud to deliver exceptional marketing tools and materials that help me connect with potential buyers and interested agents to help sell your home for top dollar.

Custom Agent Website: Making a good first impression is crucial in real estate. That's why Diez & Sigg Properties helps me put my best foot forward with a visually stunning custom website where your home will be featured for all visitors to see.

Top Producer: Our mobile-friendly and intuitive lead generation tool gives me the robust client management tools that I need in order to keep you informed and on track from initial contact to closing and beyond.

SkySlope: When it comes to managing your transaction paperwork, simplicity is key! That's why we've partnered with SkySlope, a locally-based transaction management company that takes the stress out of paperwork so that I can provide you with the best service and make your home buying or selling experience a positive one.